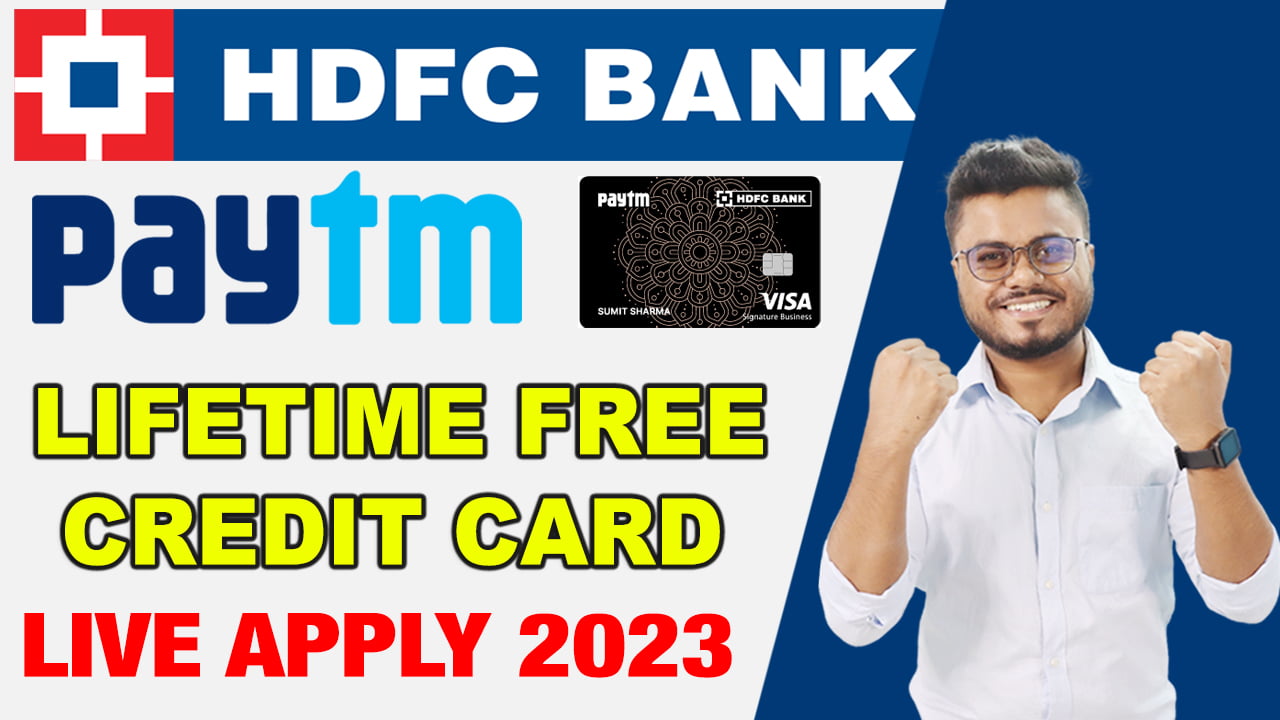 We all need money at some time or the other, in such times we either think of taking a loan from somewhere or the use of a credit card comes to mind. But getting a credit card for everyone is not that easy either. There is one place from where you can easily apply for a credit card without income proof or much hassle, that is Paytm Credit card which you can also make online in a few minutes.
All of you must have heard the name of Paytm, we can consider it as India's No.1 Digital Payment and Financial Service App. Whose job is to give credit or loan to people online payment or needy people, apart from this you can also invest on Paytm. But today we will talk about Paytm Credit Card and can you also get its credit card made and how. What are its conditions, eligibility, what documents will be required, in how many days it will be completed, how much will be the limit, can you also get Paytm's credit card or not and what are its conditions, which bank's card will be available, How much money will it take to apply?
Apart from this, many important information and questions and their answers will also be known, so keep reading it till the end, because without getting complete information, you should never apply or get a credit card made.
Also Read : Paytm KYC Kaise Kare
Paytm Credit Card कितने तरह के होते है ?
यदि अपने भी पेटीएम क्रेडिट कार्ड के लिए अप्लाई करने का सोचा है तो आपको इसकी जानकरी होनी चाहिए की आप Paytm से कितने तरह के कार्ड को अप्लाई करके बना सकते हो और उनके क्या फायदे है।
पेटीएम अभी के टाइम पर 3 तरह के क्रेडिट कार्ड इशू कर रहा है आपके eligibility के बेस पर। पहला कार्ड Paytm SBI Bank Credit, दूसरा Paytm SBI Card Select और तीसरा Paytm HDFC Bank Credit Card है। वैसे आपको तीनो में जायदा अंतर देखने को मिल जाएगा।
आगे बात करेंगे आपके लिए कौन सा बेस्ट क्रेडिट कार्ड रहेगा और कैसे आप इसको ऑनलाइन अप्लाई कर सकते है।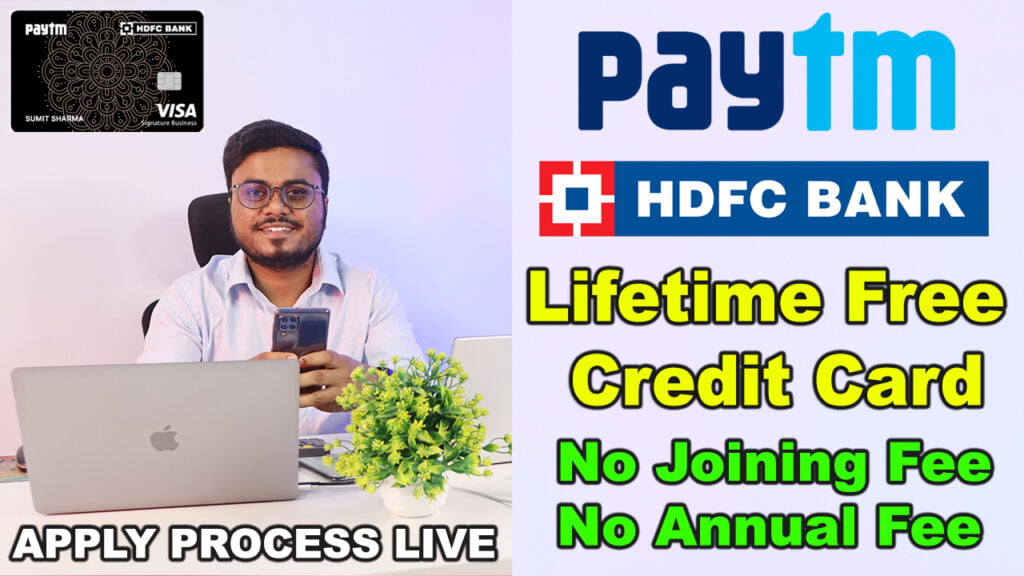 CashBack Benefits :
3% cashback on all purchases on Paytm [Mall + Movies + Mini App]
2% cashback on all other select Paytm spends.
1% cashback on all other Retail Spends
Fees & Charges
Paytm HDFC Bank Credit Card Fees and Charges :
Monthly Membership Fee: Rs. 49 + GST
Monthly Fee waived off on retail spends of Rs.5,000 in a month (Non-EMI Spends)
Additional Features :
You can avail up to 4 complimentary add-on cards
Fuel Surcharge Waiver
1% Fuel Surcharge waived off on fuel transactions.
(Minimum transaction of ₹400, Maximum CashBack of ₹250 per statement cycle)
Milestone Benefits : Earn upto Rs. 1200 cashback
On spending Rs. 10,000 per month on non-EMI transactions, you get 1% cashback. This is capped at Rs. 100 per month. Thereby, you can earn up to Rs. 1,200 cashback per year.
Some Other Benefits :
You can avail up to 50 days of interest free credit period
Monthly fee waiver on spending Rs. 5,000 in a month on retail spends excluding Non-EMI spends
This credit card enables contactless payments at various retails outlets
You can also avail no cost and low cost EMIs on your Paytm HDFC Bank Credit Card
Advantages of Paytm HDFC Bank Select Credit Card
Paytm First Membership: You get complimentary annual membership of the Paytm First loyalty program with the Paytm HDFC Bank Select Credit Card that entitles you to exclusive discounts and deals on Paytm and partner brands.
Gift Voucher: You get a complimentary gift voucher worth Rs. 500 on spending a minimum of Rs. 50,000 with the card in a given quarter (thus a maximum benefit of RS. 200 in a year).
Domestic Airport Lounge Access: Paytm HDFC Select Credit Card also entitles the cardholders to complimentary access to domestic airport lounges across the country.
Drawbacks of Paytm HDFC Bank Select Credit Card
HDFC Paytm Select Credit Card might not be a good pick for you if you do not spend on Paytm/Paytm Mall frequently as the reward rate that the card offers on other merchants is just 1%.
The membership fee of the Paytm HDFC Select Credit Card is Rs. 1,000/annum which is higher than its competitors like Amazon Pay ICICI Bank Credit Card (lifetime free) and Flipkart Axis Bank Credit Card (Rs. 500/annum). While ICICI Bank Amazon Pay Credit Card does not offer any complimentary airport lounge access, Flipkart Axis Bank Card does come with 4 complimentary airport lounge access per annum.
Paytm 24*7 Customer Helpline Numbers :
| | |
| --- | --- |
| Bank, Wallet & Payments | 0120-4456-456 |
| Paytm Mall Shopping Orders | 0120-4606060 |
| Travel and Hotels | 0120-4880-880 |